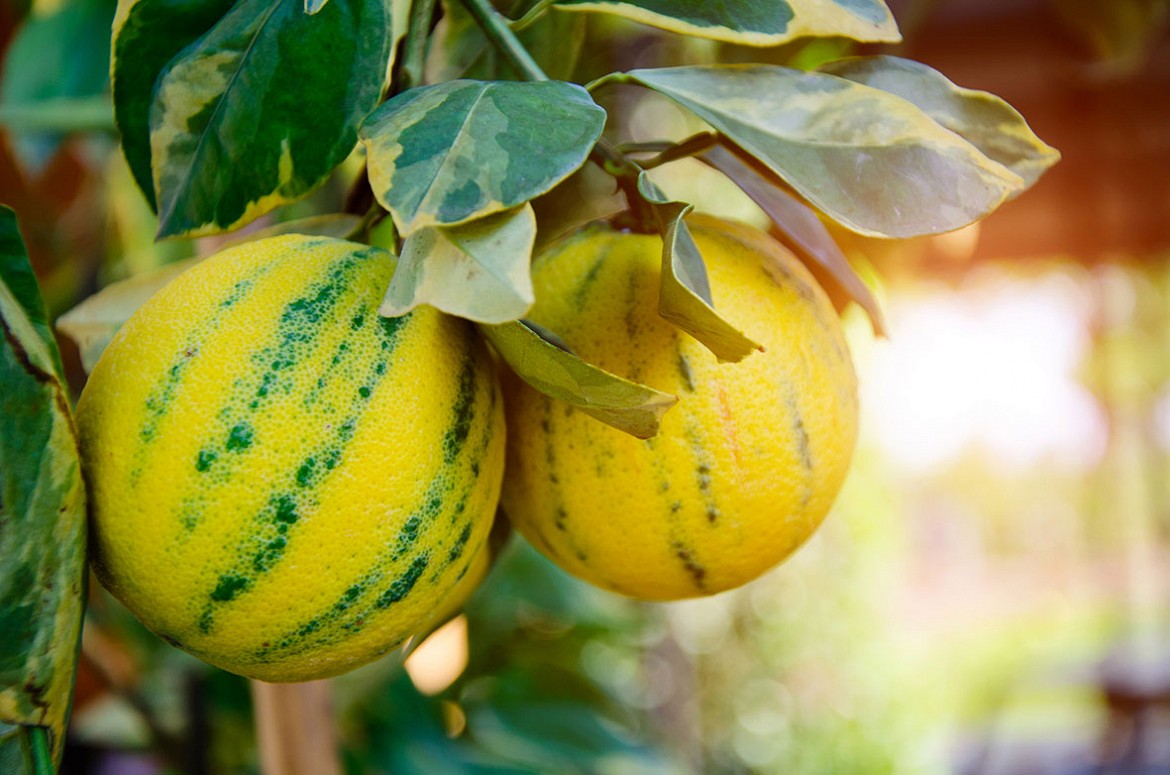 Variegated-orange
Variegated-orange
Variegated-orange
Variegated orange
Botanical name: Variegated Citrus sinensis
Common name: Variegated orange
General features: The variegated orange is a compact plant with bushy vegetation. The small to medium-sized leaves are oval or elliptical and are characterized by the accentuated variegation typical of the cultivar. The medium-sized fruits are pale yellow with green streaks on the skin.
Curiosity: This cultivar has been known in Europe since the 18th century.
Ornamental virtues: The variegated orange is a very decorative plant that is distinguished by a feature described by the adjective 'variegated' in its botanical name, i.e. its leaves and fruits grow yellow with green streaks.